things.
san antonio.
i just finished a week of no gigs and no work. it was nothing but chilling and eating barbeque. that's the way it should be. if i could have another week...
at least the overwhelming feeling of being burnt out has gone away to some degree, i'm going to try to maintain this feeling of balance...
the krunkaoke site is now live and direct. click
here
the new free design remix album is good for the ears. click
here
nike spring 2006 samples. click
here
seamless air forces
come out in black on august 1st. call up your nearest niketown. i did.
be sure to check this out...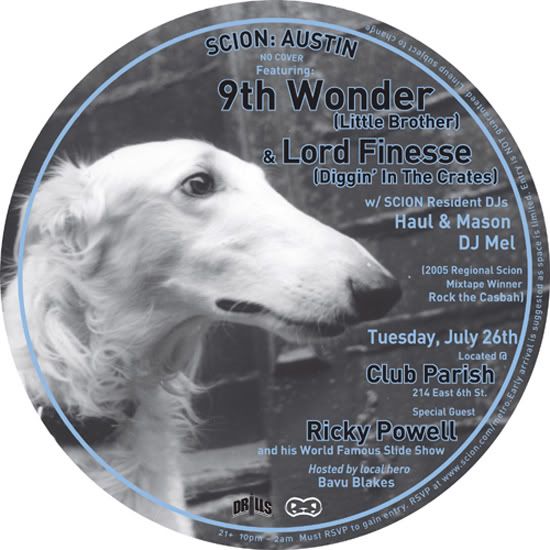 click
here
to get in.
we need all the people we can get for this show. it's free and it will be fresh.
that's all.
peace.